Things That Won't Happen in Buy Sweet Online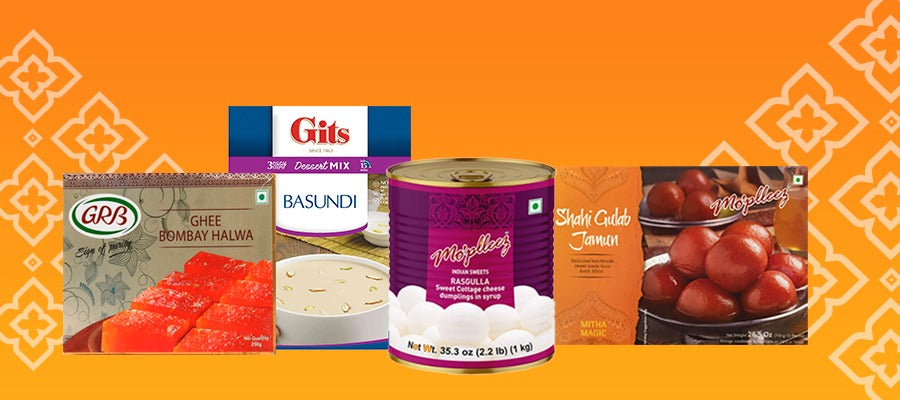 Everyone thinks about the desert, and it brings jiggles in their taste buds. Everyone craves sweets, and getting a sweet dish any time in the day can bring great pleasure in their life and provide immense pleasure. There is confusion in the minds of people about whether to buy it from a store or online. You can buy sweets online from Buniyaa.com and can get sweets as per your requirement. The preference of the sweet of the people changes from state to state. Buying sweets are an integral part of the Indian tradition. Buniyaa.com provides all types of sweets according to the situation and helps them to celebrate their native festivals like Makar Sankranti, Maha Shivaratri, Ugadi, Sri Rama Navami, Varalakshmi Vratam, Dasara, Deepavali, Deepothsavam, and many festivals. Buniyaa.com provides numerous sweets like Boondi Mithai, Drynuts Pootarekulu, Boondi Ladu, Soan Papdi, Boondi, Thokkudu laddu, Milk Mysore Pak, Kajjikayalu, Tirupati Laddu, Gujia, Kaja Sweet, Gavvalu, Kakinada Khaja, Rava laddu, and Badusha. The sweets available have enormous ghee content, which increases your sweet buds. 
Reason for buying sweets online
Everything in India is sweet, including people, language, or food. Sugary use at the time of the festival, and in India, there were several traditional festivals. After eating sweets, brings immense pleasure and brings utmost joy. Every Indian person likes to celebrate festivals with the help of sweets as it's close to their hearts. After the revolution of the online store, people are now buying everything from the online store. People shop sweets online nowadays as they get various variety and get as per their need. There is nothing wrong with buying sweets online. Buniyaa.com prepares sweets online with immaculate details and packaging, so it brings taste to your mouth. Buniyaa.com provides the best quality of sweet. Customers get the sweet by staying at home, and they do not need to travel anywhere. There is an intense relation between celebrations and sweets. For buying tons of sweets, then it is the best option to buy sweets from the online store without any problem.
Benefits of buying sweets online :-
 
1. Various variety :- It is the people's choice to get delicious sweets, and fulfillment of this takes place through the online store. You need to choose the store that can fulfill this wish, and it takes place through Buniyaa.com. Buniyaa.com is the best option for all people. Unlike the store, Buniyaa.com provides more variety and quality sweets. You can buy sweets for your family and friend or a large gathering from Buniyaa.com.

2. Ordering sweet :- Ordering the sweet is extremely easy as compared to buying sweets from the store. You only need to visit Buniyaa.com and select the sweet as per your choice. It is easy to purchase this online and get the product at the doorstep. Due to all these facilities, people's first choice is to buy sweets online. As per your comfort zone, you can buy sweets online.

3. Offers and discounts :- Consumers can save a tremendous amount of money by buying sweets online. Buniyaa.com provides numerous offers and discounts on every sweet purchase. You can buy sweets online in small or large quantities, and Buniyaa.com furnishes deductions to all consumers. After you save so much money, then you can buy more sweets online. You will always grab a tremendous discount on purchasing the sweets in small or wholesale quantities. People buy sweets online as an affordable option.

4. Purchase, whenever you want :- Consumers have another majestic advantage by buying sweets online, which is that people can purchase sweets online anytime and anywhere. People can not buy sweets from the store at midnight, but they can do it by Buniyaa.com. Through Buniyaa.com, you can purchase sweets online anytime and at any location. One more tremendous advantage consumers have is that they can send sweets to their loved ones without any hassle. 
Conclusion:-
With the help of the internet, you can log in to Buniyaa.com and buy sweets online with a hassle-free experience. Buniyaa.com provides sweets online at a reasonable price that includes online sweet delivery charges and a different range of sweets. Buniyaa.com guarantees the timely delivery of the sweets. Moreover, they provide discounts during festive seasons like New year, Valentine's Day, Christmas, etc. Even during the intense festive seasons, Buniyaa.com promises to deliver the product on time. 
Buniyaa.com provides sweets all over India so that no one stays away from sweets. 
Buniyaa.com is the one-stop destination for all the regional sweets. They maintain the sweetness of the product with our 48 hours procurement process. Packaging of the sweet takes place in airtight pouches to preserve its freshness and deliver a safe product. As per occasion, you need various sweets then you need to choose the store that can provide you all types of sweets.