Where to Find The Best Healthy Sweet Snacks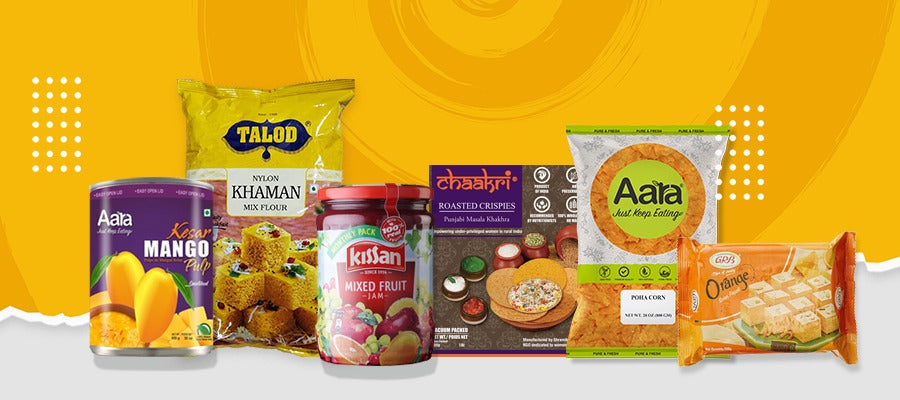 There are numerous healthy snacks available on Buniyaa.com, and, out of this, several snacks are sweet. There is a possibility that healthy sweet snacks might not be tasty. The definition of a healthy sweet snack is 100 calorie packs of Oreos and Chips Ahoy. In other words, healthy sweet snacks are when all sugar is left apart, and you have a bland, stevia flavor. In today's world, there is the trend of making a healthier version of junk food. 
Due to this, buniyaa.com is creating healthy snack businesses, and due to which people have a massive market for vitamin and nutrient-dense snacking products. Now everyone's menu includes improving the diet by stimulating their taste buds.  
There are numerous options for unhealthier snacks and, there are a few options of healthy sweet snacks on Buniyaa.com. The healthy sweet snack you get on Buniyaa.com is mediocre as stores are stocking less essential items. Due to the influence of e-commerce, multiple snack brands are turning towards the internet to sell their products. Many consumers are switching towards buying healthy sweet snacks on Buniyaa.com and, due to which snack brands have many low-calorie sweet snacks. 
Some healthy sweet snacks on
Buniyaa.com
:-
Love + Chew Mocha Chip Superfood Cookie:- Love + Chew Mocha Chip Superfood Cookies are Soft, moist, and tasty. They have 07 grams of protein, 05 grams of fiber, and no trans fats per serving. 

Whoa Dough Sprinkle Sugar Cookie Dough Bar:- They have actual ingredients With a mosaic of organic sprinkles. They are dairy-free, soy-free, gluten-free, and guilt-free Sprinkle Sugar Cookie Dough Bar. Snack brands use high-quality ingredients to create an on-the-go cookie dough bar. 
Each Whoa Dough Sprinkle Sugar Cookie Dough Bar has 4g protein, 3g fiber, 10g sugar, and only 160 calories. 
Sweet Logic Triple Chocolate Mug Low Carb Cake Mix:- Everyone dies to eat Sweet Logic Triple Chocolate Mug Low Carb Cake Mix, as it has moisture and tender cake. They add oil/butter and egg and cook it in microwave Keto-friendly. 
It contains 3g net carbs, 1g sugar, and 12g protein. Creation can take place vegan or vegetarian with coconut oil and egg substitute.
Renewal Mill Upcycled Dark Chocolate Brownie Mix:-  They add oil and water with upcycled ingredients like okara flour. It has deliciously fudgy brownies that come out with a satisfyingly crinkly crust. 

Goannas Original Banana Bread Mix:-  In other words, it is healthy banana bread and has some mixed ingredients. 
There are numerous healthy sweet snack recipes for losing weight, but everyone is not easy. There are several healthy sweet snacks for weight loss.
Tropical Smoothie Kit:

-

Blend the products to create a Tropical Smoothie Kit, due to which you will feel like sitting on the beach. You need to combine 1/2 packet of granola, 1/2 cup coconut water, and the juice bottle in a blender. 

 No-Bake Oatmeal Bites Kit:

- 1 package Pecans, 1 tsp Honey, 02 packages Apple Coconut Oats and include nut butter of choice. You need to combine the ingredients gently and add honey as per requirement. You can put it in the refrigerator for 30 minutes. You can add other ingredients also like chocolate chips, flax or chia seeds, and dried fruit.

Ultimate Sugar Cookie Kit:

- You need to bake the cookie as per the instruction on the packet. Sprinkle caramel coconut flakes and caramel pretzel pieces while warm. You will get a plain sugar cookie. 

Mixed nuts:

- Mixed nuts are an ideal nutritious snack. It reduces the risk of heart disease and may help prevent certain cancers, depression, and other illnesses. Nuts provide the perfect balance of healthy fat, protein, and fiber. It contains calories of 180. 

Red bell pepper with guacamole:

-

Red bell pepper with guacamole is remarkably healthy. It contains nutritious red varieties that are expressly high in antioxidants like beta carotene, capsanthin, and quercetin, and Vitamin C. 01 large red bell pepper contains over 300% of the daily value (DV) for this nutrient.

 

Greek yogurt and mixed berries:

- Greek yogurt and mixed berries are delicious, nutrient-dense snacks. Plus, it is a tremendous source of calcium, potassium, and high fiber. Greek yogurt and mixed berries are the best sources of antioxidants. 

Apple slices with peanut butter:

- When you consume Apples and peanut butter together, it tastes better. The advantage of apples is that they are high in fiber and polyphenol antioxidants. It improves gut health and reduces heart disease risk. Peanut butter on an apple slice brings additional benefits to heart health. 

Cottage cheese with flax seeds and cinnamon:

-

As the name says, all three components have impressive health benefits. Cottage cheese is high in protein, and Flax seeds are beneficial for weight loss and, the last ingredient helps lower blood sugar.

 
These healthy sweet snacks have numerous
healthy and nutritious
options and help in boosting weight loss.